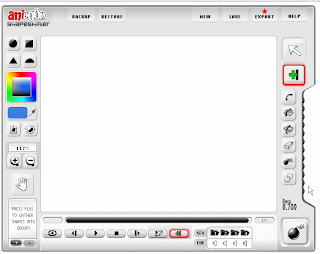 Found this in our blogs adsense.I dint knew my adsence were so good. It says about it something like this:
Create animation online using 4 different shapes.
No download or installation necessary!
Color!
Animated GIF Export!
Embedded Player
New Sounds!


just try it out:
Link Click

Want to see a tutorial how to do? Its here! Click me

Try it guys and let us know what you made!