So i upgraded my iPad to ios7 and suddenly some of my games became very slow. Asphalt 8 specially was slow like hell. Airplay became slow. Every thing was slow. To solve this:
For Expert:
Just do a fresh restore :)
For Newbie:
1) First connect your ios device to your computer and start iTunes. 2) Take a force backup just to be sure nothing is screwed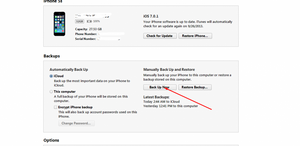 3) Now you do a fresh restore.  Just click on the button as shown below and wait for the magic to happen.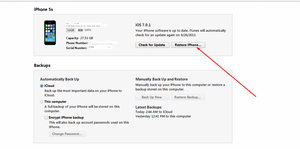 4) Once the ios device is restored it will ask you to restore to an old backup. Select that option and you are done.!