For all who don't know about Genius Scan:
Now the free version doesn't comes with add to drop box or Google drive option. You need to pay to get these feature. But with this small trick you can get it on the free app. 1) Open the app and take a scan photo. Then click on the Multi Function button on the bottom of the image.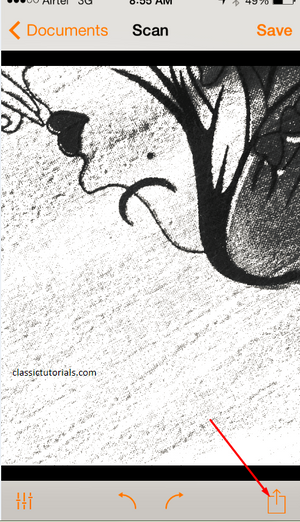 2) Now click on Other Apps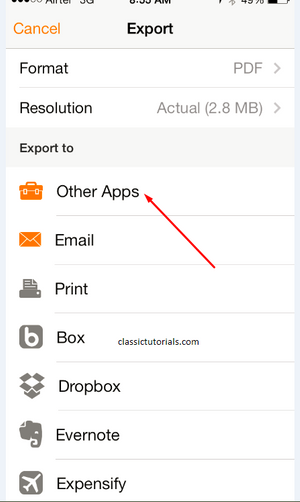 3) Select the app you want to save the document to. In my case i choose Dropbox.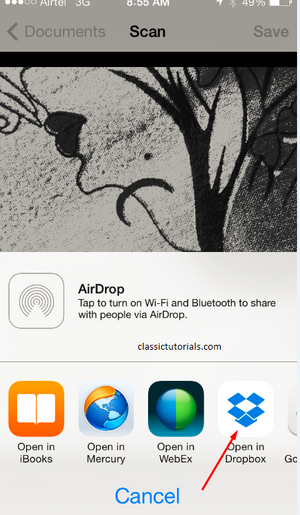 4) You can then choose the folder where you want to save.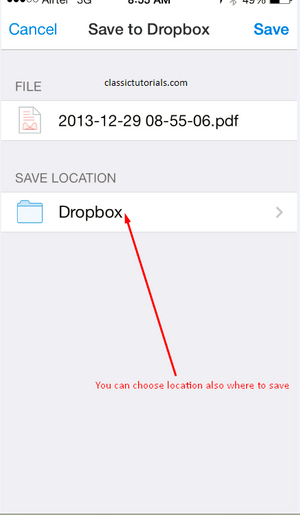 Note: Its an amazing app and if you like it please buy the app to support the developer.
Cheers!