Windows 8 transformation pack for windows 7, windows Vista and our favourite windows XP
by Kaushikpublished on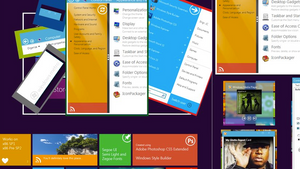 I was just waiting for this and now its available.
Highlights:
Well composed + Metro tiles supports + Widgets supports + Login Screen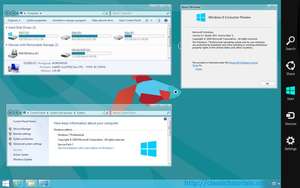 Features:
Seamless installation and uninstallation giving users safe transformation
Easily configurable in single click with intelligence Metro UI design
Designed for all editions of Windows XP/Vista/7 including Server Editions
Genuine Windows 8 system resources with Metro touches
Smart system files updating with auto-repair and Windows Update friendly
Fresh start for Vista/Seven Transformation Pack users with updated Windows 8 themes and resources
UxStyle memory patching
Windows 8 themes, wallpaper and logon screen
UserTile with current user auto-configured on login
Metro UI desktop emulation with pre-configured gadgets
Aero's auto-colorization feature
And much more
Requirement:
.NET Framework 2.0 - Required for system files transformation in Windows XP/Server 2003 x64 Editions Only.
.NET Framework 4.0 - Required for Windows 8 features like User Tile/Metro UI Desktop/Auto-colorization. (Download link)
You can download it from here:
http://www.downloadcrew.com/article/25004-windows_8_transformation_pack
There is a paid version also which you can get details from the update tab in settings option inside the application.